Stockwell Upholstery Cleaning SW8 Company is Here to Help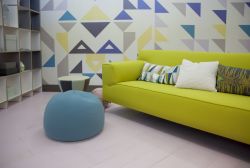 Cleaning you upholstery is usually a difficult task mostly because you don't have the necessary equipment and cleaning products to do such a job. And when you see that the stains from your favorite armchairs or the newly bought leather sofa just don't want to go away, you think there is no hope for you. But that is not true. You can still have your favorite upholstery, without having to replace it just by making a phone call to 020 3540 7830. SW9 upholstery cleaning is not an easy task, but lucky for you, we know exactly what needs to be done in order to remove stains and dirt from your favorite pieces of upholstery. Stockwell Cleaners has specialized over the years in providing upholstery, curtains and Stockwell carpet cleaning services and we can proudly affirm that we are one of the leading companies on the market when it comes to such services.
Highly Trained and Experienced SW8 Upholstery Cleaners
We perfectly understand how you would like to clean your upholstery by yourself, but unfortunately that is not possible. This is mostly because different types of upholster are made from different fabrics like leather, brocades, weaves, tapestry, etc. and you don't have the necessary skills and experience to perform such a task. We on the other hand, have highly trained and experienced SW8 cleaners who know exactly what method or types of cleaning products to use each time they perform a cleaning job.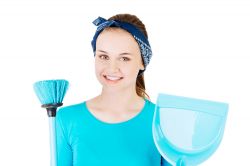 Also , they have different types of equipment which is one of the latest technology, all this to ensure a high quality service. Still you may wonder why hire us and not any other company. Here are a few reasons for which our services are superior to the rest:
- When performing a cleaning task we don't leave the carpets or upholstery soaking wet. A certain level of moisture may exist in the carpet, but not as much to be felt or damage it.
- We make sure that when cleaning something, we use the correct method in order to avoid shrinkage.
- Our cleaning methods don't damage any type of fabrics.
- The results are immediately and you don't have to wait in order to see your favorite upholstery revived again.
- We make sure that our Customer service is available 24/7 so you can easily reach us.
Book Upholstery Cleaning Service in SW8 and Make Your Upholstery Look as Good as New
Stockwell Cleaners is your perfect ally when it comes to SW9 cleaning services and we try our best to fulfill every demand you may have regarding to your SW8 upholstery cleaning. We don't fool around and we take what we do very seriously because we know how important that is for you. Also, we offer a flexible schedule because we know how busy most people are. We are the people`s Stockwell cleaning company because we work for our customer`s happiness. Whatever enquiries you may have you can call us on 020 3540 7830. One of our professionals will take your call and will be more than happy to help you with whatever questions you may have. Just don't forget: your upholstery is in desperate need for help. All that stops us from doing it is just a phone call. Don`t hesitate anymore, call us today!