Do Your Spring SW8 House Cleaning Stockwell with Us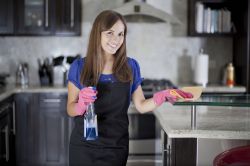 Spring is the season when everything comes back to life, the flowers are in bloom and the animals come out from the places where they hibernated all winter. But for you, this season is not as pleasant as for everyone else, because once with the Spring comes the time to do a SW8 house cleaning and that is a task which is everything but pleasant. But everything can be solved with just one phone call on 020 3540 7830 which will put you in contact with one of our company`s representatives. Stockwell Cleaners is a company with an extensive experience in the field of SW9 cleaning services. We provide our customers only with high quality services with are meant to make their life easier. Our highly skilled Stockwell cleaners who are using only the best equipment and cleaning products are here to make sure you will be satisfied with the services you booked with us. Also, besides the fact that we offer a wide range of services, our prices are small compared to our competitors.
Get the Best Value for Money House Cleaning in Stockwell
With us your worries about lime scale, mould and bacteria will be gone forever. We know exactly what types of cleaning products and equipments to use for each type of fabric and material and you won`t have to worry about them being damaged either. We are the only Stockwell cleaning company that provides high quality services for very small prices. Our experiences over the years taught us that getting money from people and then not seeing them again is less important that a satisfied customer. That is way it is very important for us how good our services are for the value the people pay for them.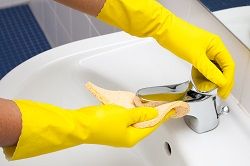 The Stockwell house cleaning services we provide include:
• Hovering, mopping and cleaning the floors and carpets
• Dust, wipe and polish furniture
• Clean, sanitize and remove stain from the kitchen surfaces and other surfaces
• Disinfecting of the bathroom surfaces
• Removing dirt marks and soap marks
• Ironing service
• Pick-up and drop-off laundry service
Enjoy Your Beautiful Home with Our House Cleaning Services in Stockwell SW8
These are only the standard services provided by our company when it comes to SW9 domestic cleaning but if you need extra services such as SW8 upholstery cleaning or carpet cleaning then you can club them together. With us nothing is impossible and all you have to do is contact our company on 020 3540 7830 and book your cleaning with us. If your schedule is a problem and is not very flexible you don't have to worry either, we try to make our services as flexible as possible so you can enjoy them. There is no need to worry about not having time for other activities, being exhausted or spending money on a lot of cleaning products, Stockwell Cleaners is here to help you with everything you need. Your home will be clean, dust free and allergen free in no time and you will be able to enjoy the beautiful season of spring with your friends and family without being worried about the cleanliness of your home.