Stockwell Office Cleaning SW8 has Never Been This Easy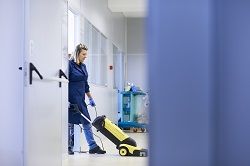 Being an entrepreneur involves a lot of responsibilities: towards the company, the employees, the business partners and so on. And many people manage to get through everything they have to do in order to make their business to flourish, but not many think of how important having a clean environment is. And when we say environment we mean, the building where they are running that business. A clean office is like a business card, once a guest or a business partner comes and finds a fresh and dirt-free office; they are more likely to make business with that entrepreneur. If you are a businessman as well, then you should start taking into consideration the cleanliness of the office where you operate? Is it fresh and allergen-free? Do you have someone to take care of this job? If the answer to the latter question is no, then you should consider hiring a Stockwell cleaning company as soon as possible.
Stockwell Cleaners is an expert when it comes to providing Stockwell cleaning services and we are renowned for the quality of our services and efficiency of our Stockwell cleaners. With us, you can be sure that not only your employees will be happier to work in a cleaner place, but your business partners will be impressed as well. Our company offers a wide range of SW8 office cleaning services for very small prices, compared to our competitors. All you have to do is call us on 020 3540 7830 and book your SW9 office cleaning with us today.
Choose the Most Reliable Stockwell Office Cleaners with Wealth of Experience and Knowledge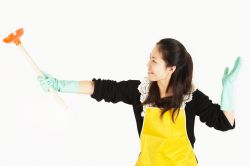 Our company has been an active player in this field for many years and we can say that due to our extensive experience, the negative reviews from our customers have been few. Not only we can provide you with whatever cleaning service SW8 you want but we are also able to provide a flexible and reliable schedule for the days your want our staff to come and help you. It is not easy to be a leading company in this field, but with professionalism and seriousness, we managed to be on top of the best SW9 cleaning companies list.
There are many reasons for which our customers have been very satisfied with us. One of them is the fact that our staff is professionally trained and highly experienced and they know exactly what to do and how to do it. They also use only the best, non-toxic cleaning products and equipments in order to provide high quality services.
Brilliant Office Cleaning Results in Stockwell SW8 Each and Every Time
[COMPAY NAME] is exactly what you need is you want a clean and allergen-free working environment. With us, you can be sure that everything will be exactly as you want it, without any gigantic prices and fees. All our services are very good quality for low prices and this is because we like to keep it simple. We are professionals working for other professionals and we know what we are expected to do and we do our best to make it the best. All you have to do is give us a call on 020 3540 7830 and book your Stockwell office cleaning with us.